When life gets busy
let us take care of dinner.
MINIMAL PREP –

MAXIMUM FLAVOUR
Easy pea-sy
1. We cook it

With the same fresh, natural ingredients you use at home.

2. We freeze it

To snap-lock all that great flavour and nourishing goodness.

3. You heat it

Pop it in a pan, oven or microwave straight from the freezer or fridge.

4. You eat it!

A delicious home-cooked dinner from our kitchen to yours.
Choose your perfect dinner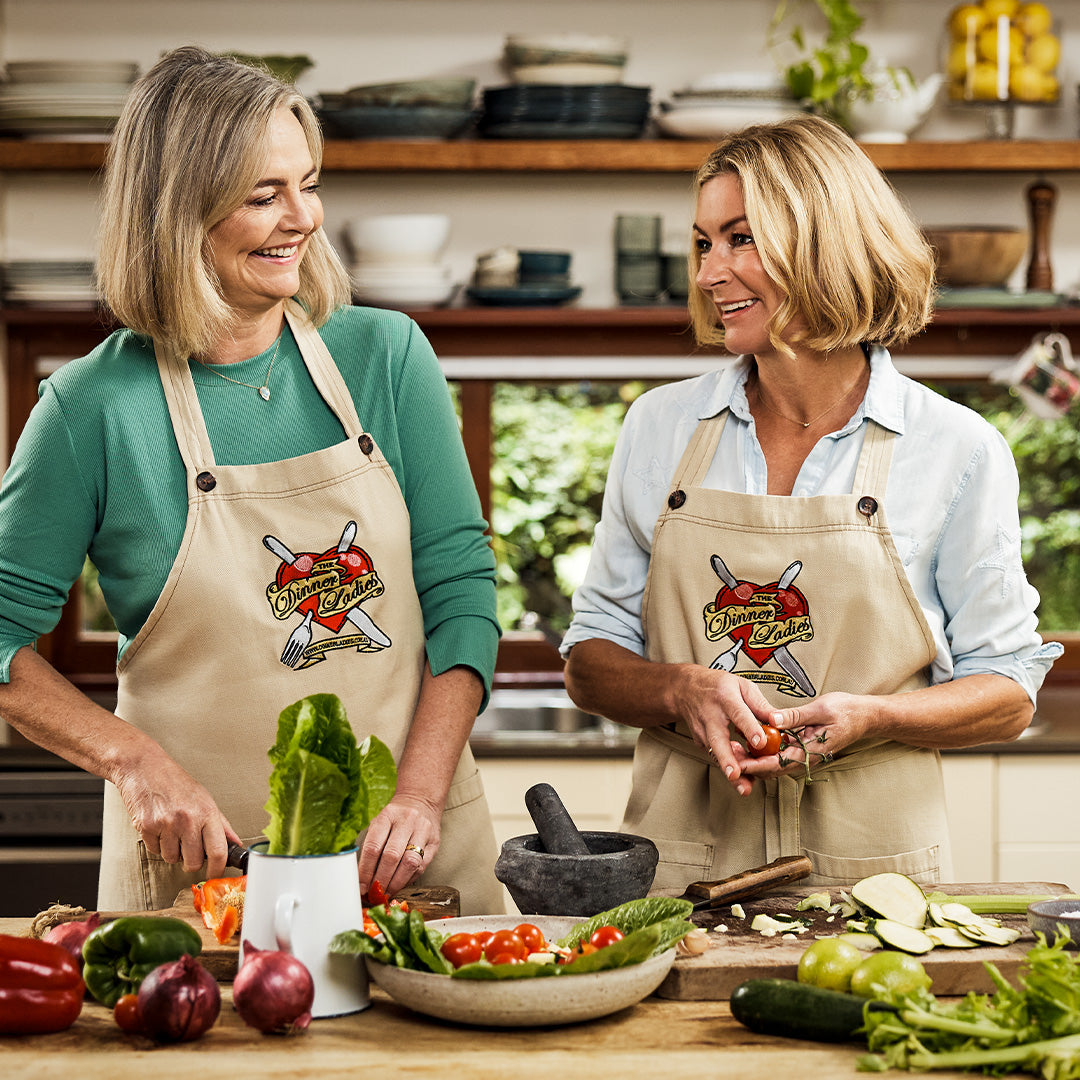 Who are the Dinner Ladies?
We became friends at the school gate in 2007 and started cooking for time-poor friends and family so that they (and we!) could always enjoy a delicious home-made dinner, even when the day had bubbled out of control. When life gives us lemons, we like to make a drizzle cake! 
We cook real dinners from scratch, with the same fresh ingredients you use at home. Then we snap-freeze straight from the kitchen and deliver to your door. Dinner Ladies take away the stress of thinking about, shopping for and making dinner.
Share the love
Follow us so you'll never miss an update