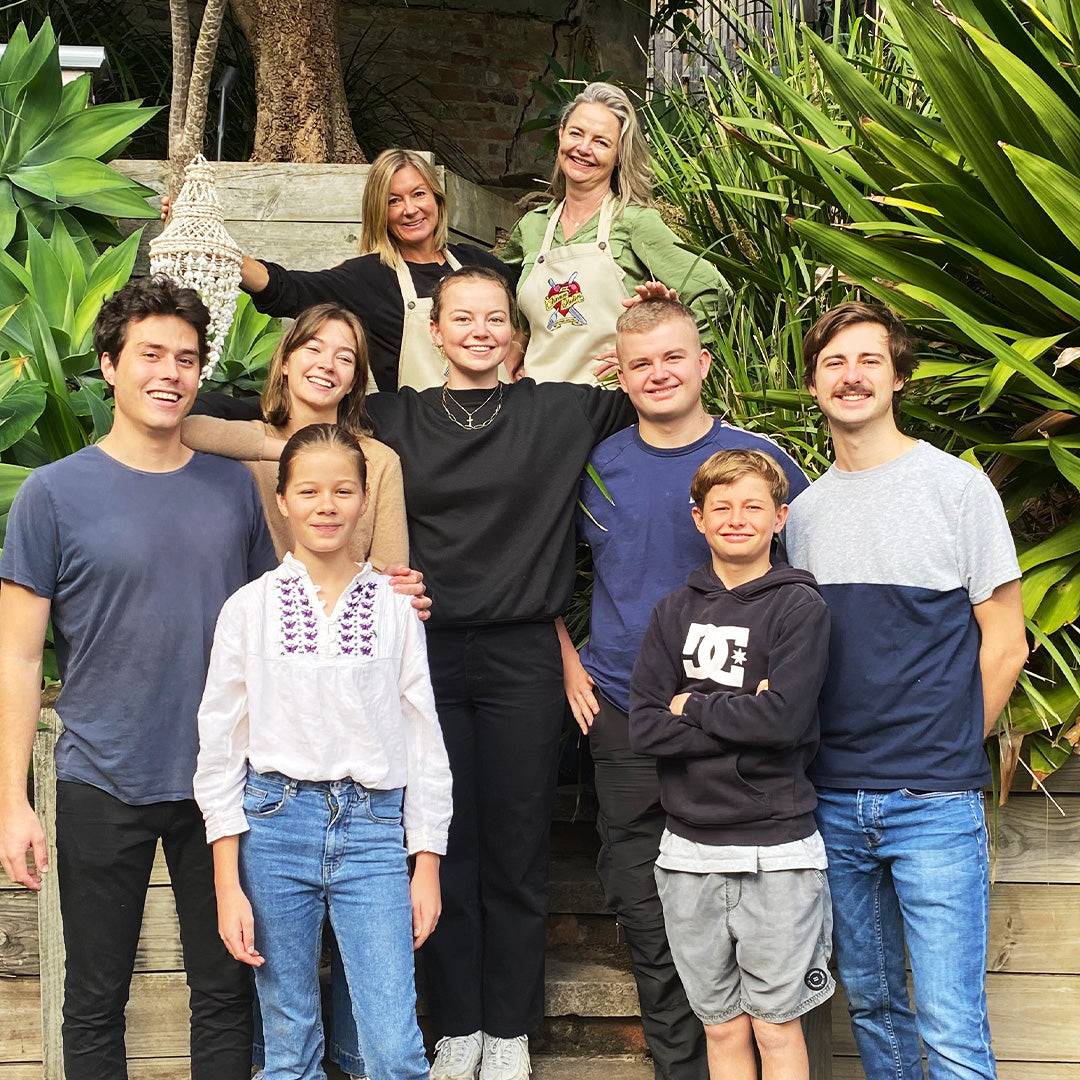 ABOUT US
The Dinner Ladies are Sophie Gilliatt and Katherine Westwood. We got together at the school gate in 2007 and came up with the idea of preparing dinners for time-poor friends and family members so they would always have good, homemade food in their fridges and freezers (and, incidentally, so would we).
Between us, we have seven children of varying sizes, appetites and degrees of fussiness. So there's not much we don't know about pleasing a tricky crowd!
We started cooking in the shed in Katherine's back yard on a converted trailer and two camp stoves. We'd shop on a Monday, cook on a Tuesday and then one of us would do the delivery run while the other fed and bathed all the kids.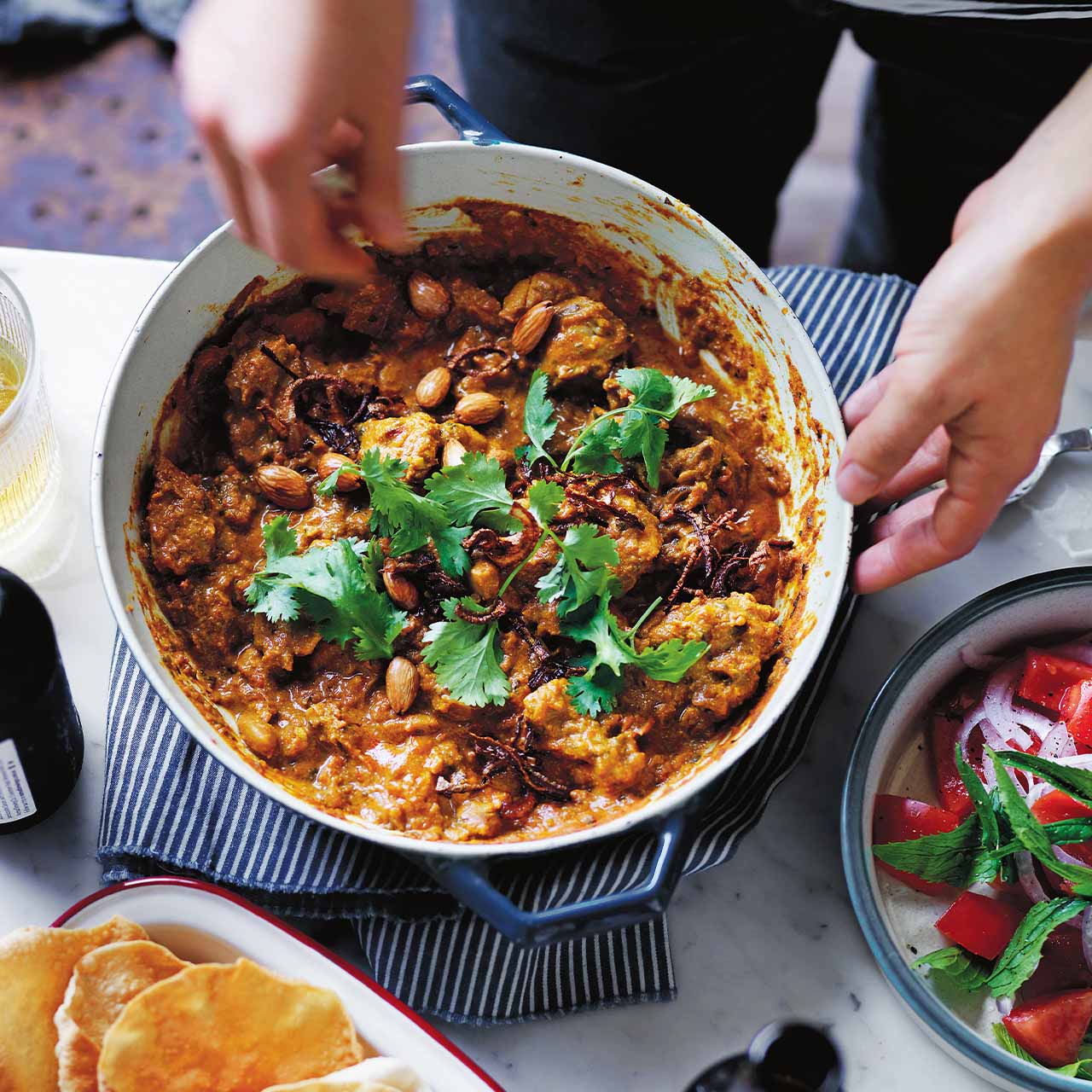 OUR FOOD
We're no longer cooking in the shed – and we've got a few more hands on deck in the kitchen now – but we still make every dish as if we were cooking for our own families at home. We use the best possible ingredients and snap-freeze immediately, so we don't need to add extra preservatives or colours, or anything you wouldn't generally use in your own cooking. (We'd love to label our food 'preservative free' because we don't add any, but we're using the same ingredients you may have at home and some, such as sauces and cheese, may already have preservatives in them.) Our labels are written so you can see where every ingredient comes from.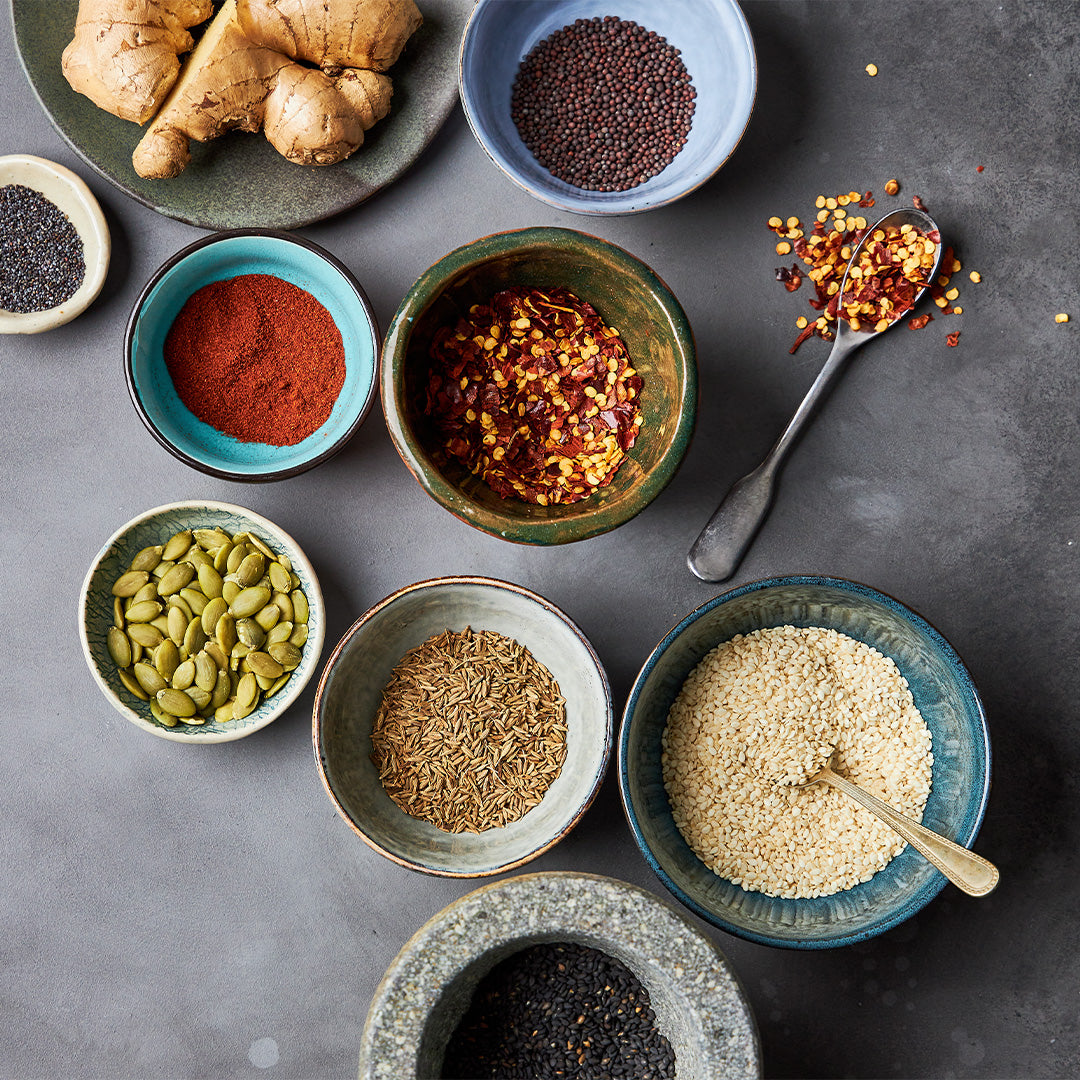 OUR INGREDIENTS
We like to say we only use ingredients your grandmother would recognise – as long as she was an adventurous and well-travelled grandmother who knew her turmeric from her tamarind!
We do consider sustainability when choosing our suppliers. All our poultry and eggs are free-range, our meat is grass-fed and locally sourced, and our fish is sustainable. We use Humpty Doo barramundi from the Northern Territory, gurnard from New Zealand and Huon salmon from Tasmania.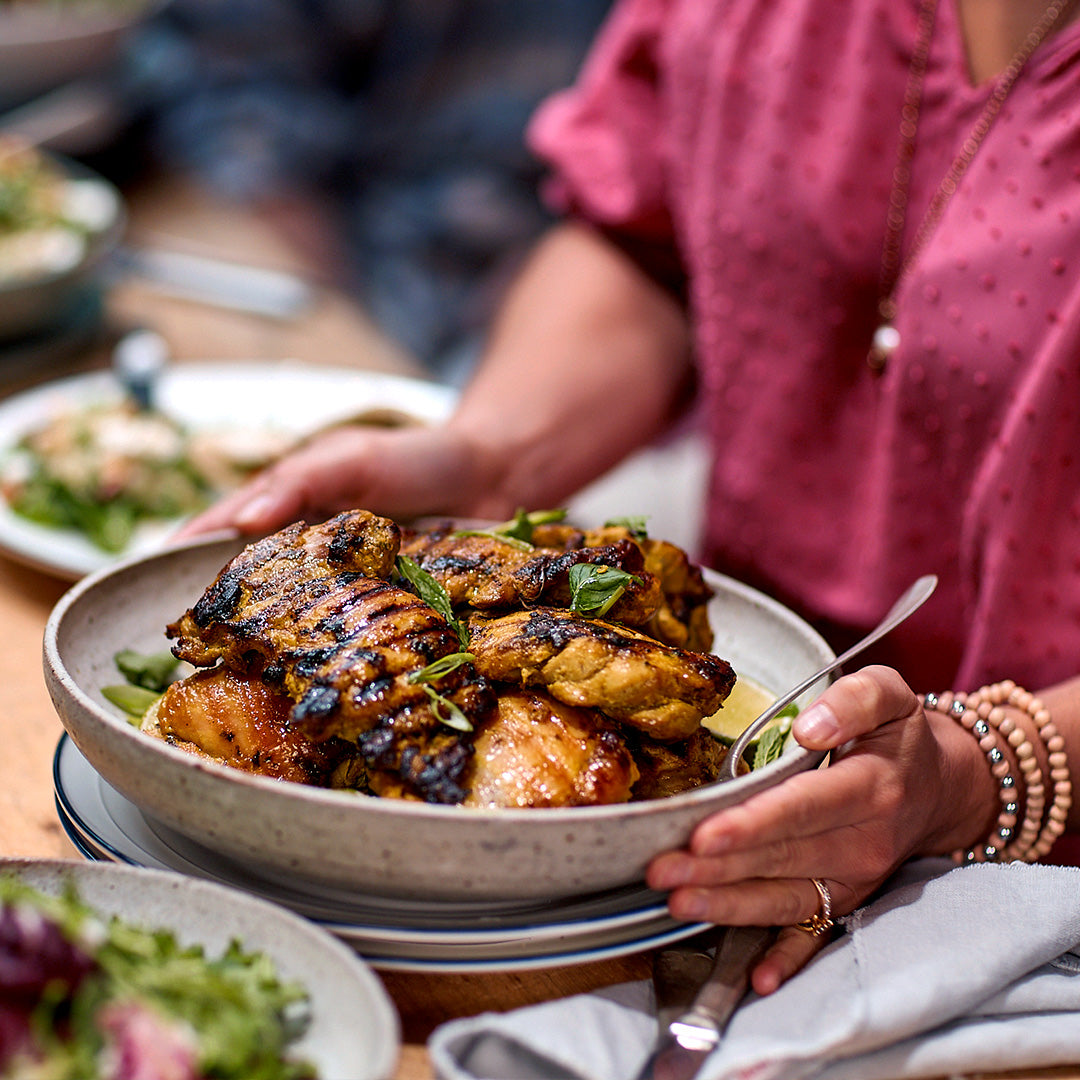 OUR MISSION
Our influences come from all over the world – from great chefs and favourite street food, to treasured family recipes passed down from our mothers. What matters to us is our food is honest, nourishing and full of flavour.

We believe dinner should be the highlight of the day and good food, lovingly prepared, is always good for the soul.