What we do
The Dinner Ladies take away the stress of planning, shopping, preparing and cooking dinner – by delivering it to your door. Now you can enjoy great home-cooked food every day, however busy life gets.
Ordering is simple. There are no lock-in contracts. But there IS a lot of choice. You can order once a week or once a year – obviously, we strongly encourage you to order once a week! And if you subscribe to our newsletter we'll email you our new menu releases so you never miss out.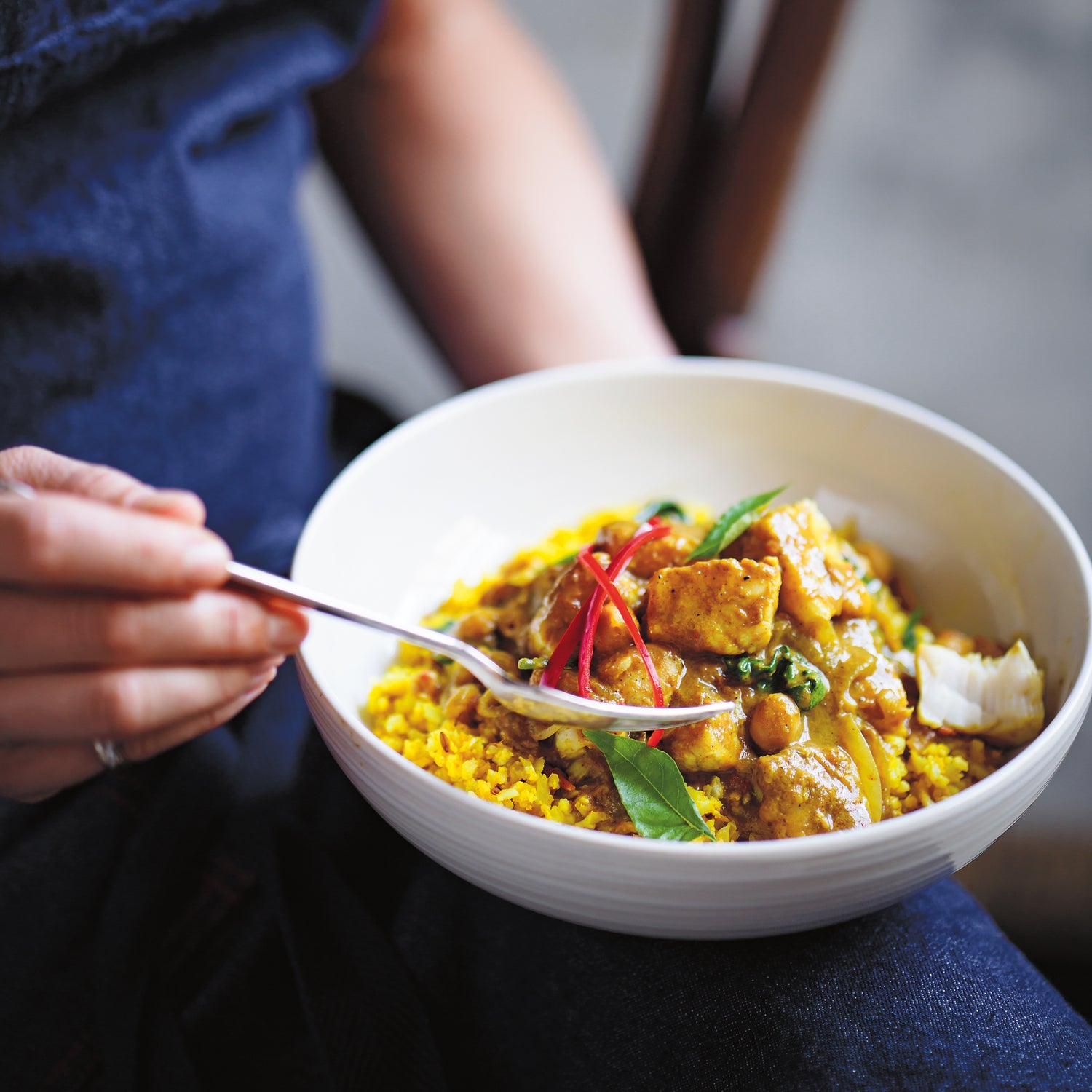 1. BROWSE THE MENU
We cook up an ever-changing menu of Specials every month to keep things interesting and make the most of seasonal produce and flavours. We also have a large range of Favourites that you can rely on being available, week in and week out.
Many of our dinners come fully prepared, ready to heat in the oven or zap in the microwave. Some dishes need a bit of easy preparation, pan-frying or finishing off and we aim to keep it simple and satisfying - never stressful!
VIEW THE MENU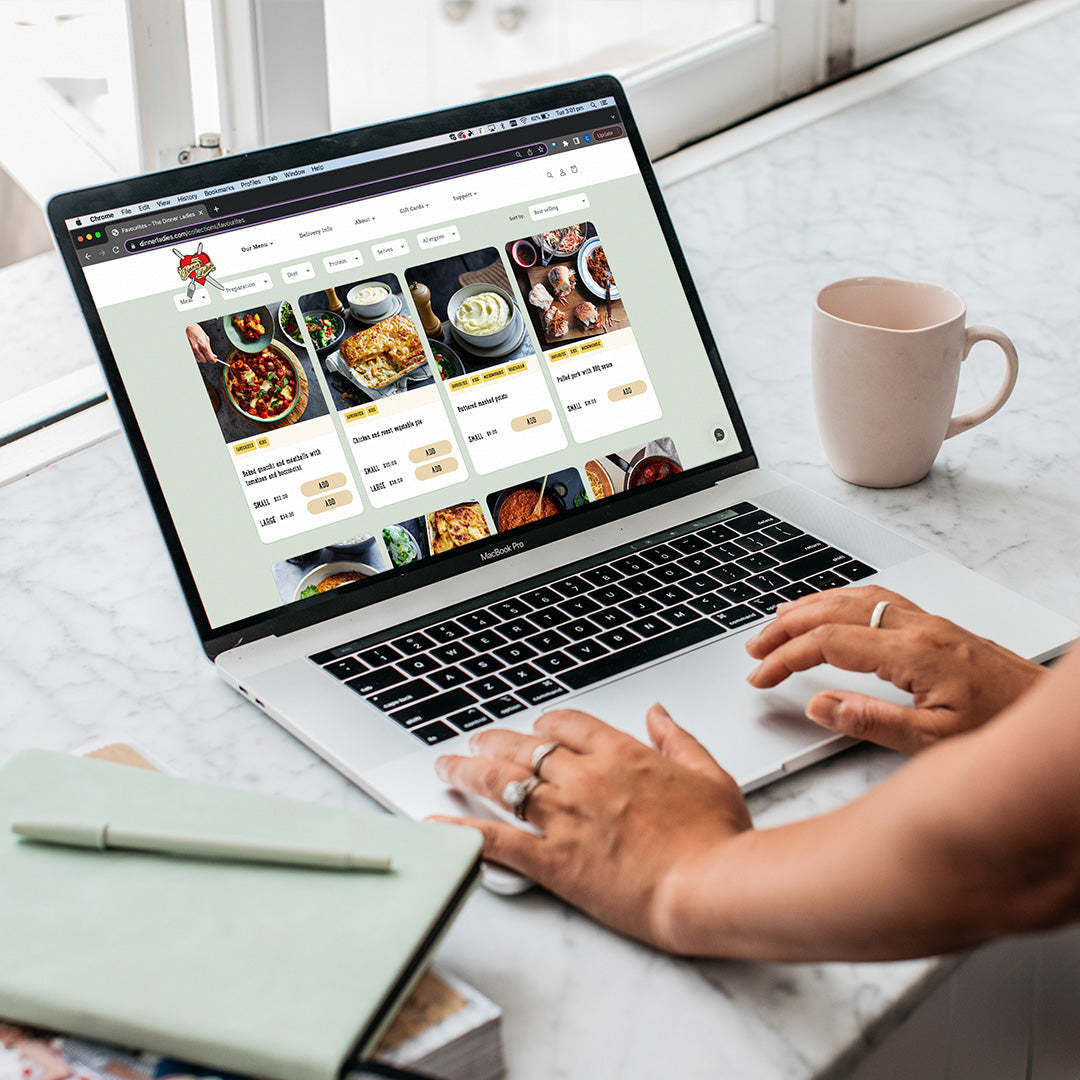 2. ORDER ONLINE
It will all be clear when you browse the menu. Each dish has its own page with everything you need to know – how to store it, heat it, what it goes best with, its serving size, ingredients, allergens and nutritional info. There is also a link on the label that will take you back to all this useful stuff, even when the dish is no longer on the menu.
We make our meals from scratch, just like you would at home, and snap-freeze them. Freezing is one of the oldest and most natural forms of preservation and means we can avoid extra additives. Most dishes will keep in the freezer for at least 6 months.
WHY FROZEN?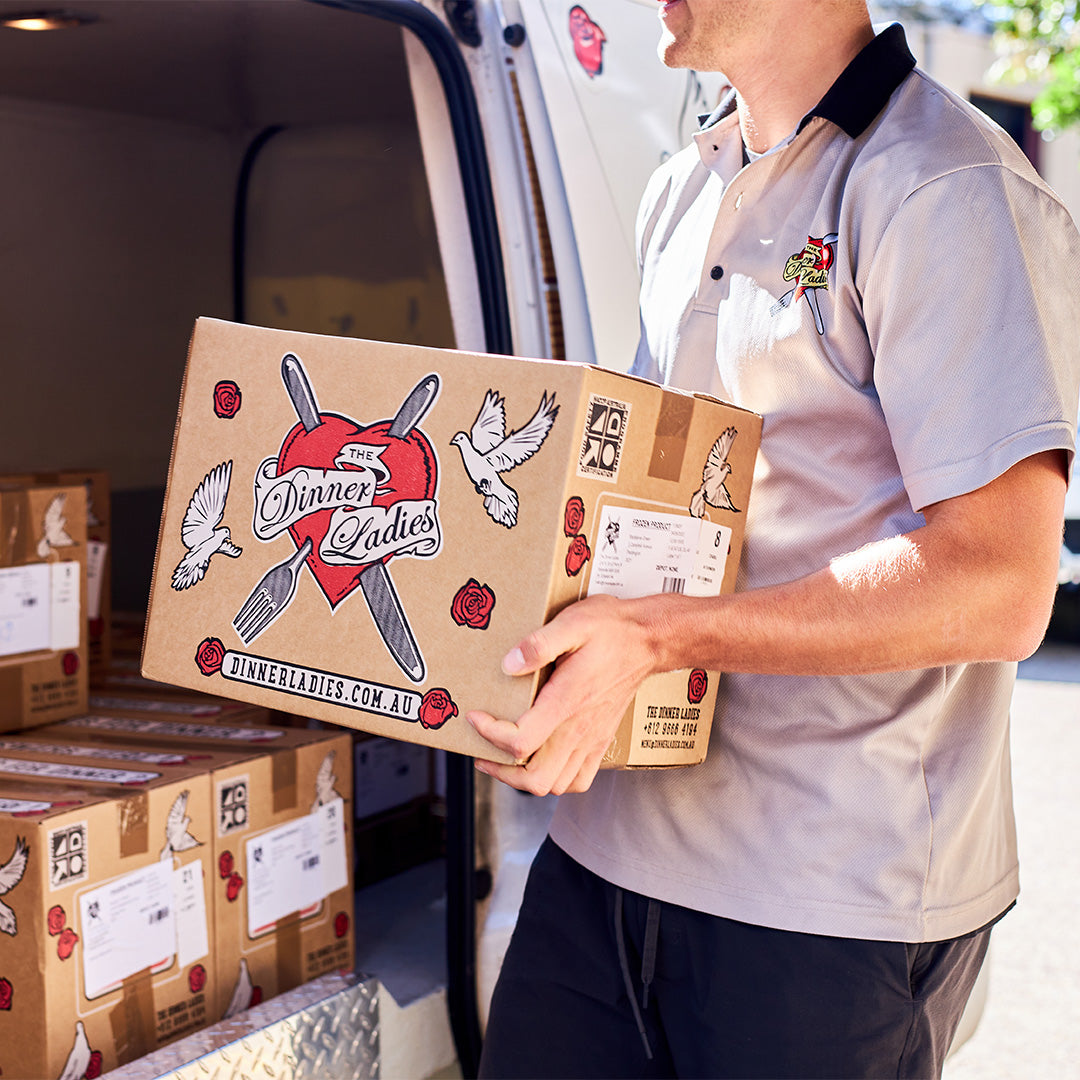 3. CHOOSE YOUR DELIVERY DATE
You'll be able to choose your delivery date and time slot. Within 24 hours of your delivery, you'll receive a text message with a tracking link and ETA for your delivery. Once we've made the delivery, we'll send you a text message with a photograph to show you exactly where we left it.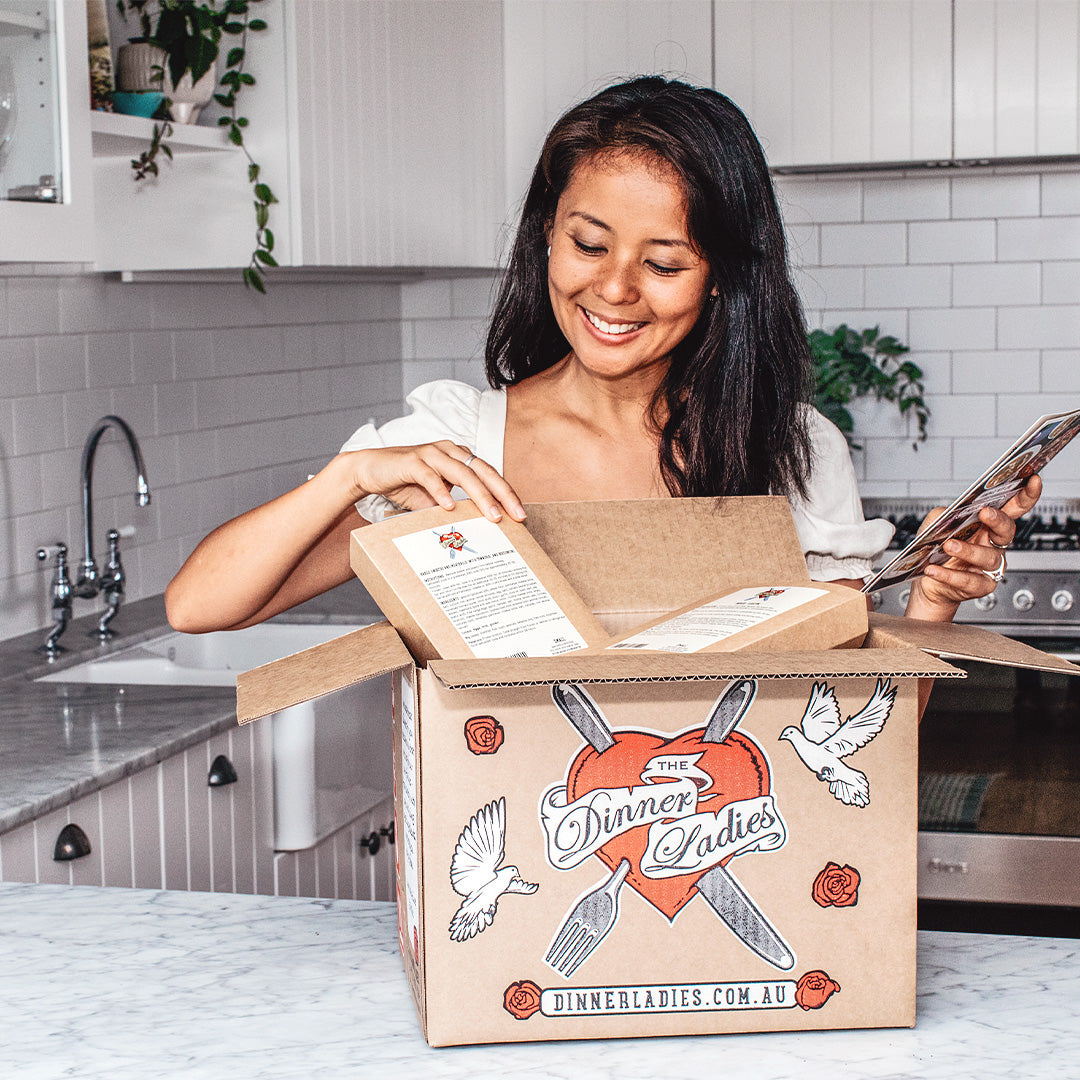 4. YOUR DINNERS ARRIVE!
Our van will deliver your dinners packed in an insulated box with a frozen gel ice pack. You don't need to be home when we deliver, but you do need to nominate somewhere safe for us to leave the box. It is very chilled and can sit happily on your doorstep for quite a few hours.
For more details, please go to...
DELIVERY INFO