Dinner Ladies for Good
The Dinner Ladies have been proudly supporting community events since 2007. We're involved with schools, charities, sports clubs and hospitals. If you would like to apply for support for your event, please email us with the details.
Westmead Children's Hospital

Every month we donate a big box of dinner to the Children's Hospital at Westmead.

Alfresco Community Kitchen

The Dinner Ladies donate around 40 meals a week to Alfresco Community Kitchen.

Local Community Events

We've lost count of the raffle prizes and silent auction items we've given out over the years!

Educating The Future

We've supported Educating The Future since its inception they're now scouting for a fourth pre-school in East Timor!
Sustainability
We're committed to efficient, sustainable solutions to sourcing ingredients, packaging our food and disposing of waste.
In addition, we've installed solar panels at Dinner Ladies HQ so we can run our ovens on renewable energy straight from the sun. Solar energy has so many benefits – it produces zero
greenhouse gas emissions, it's sustainable and it helps us cut our energy bills.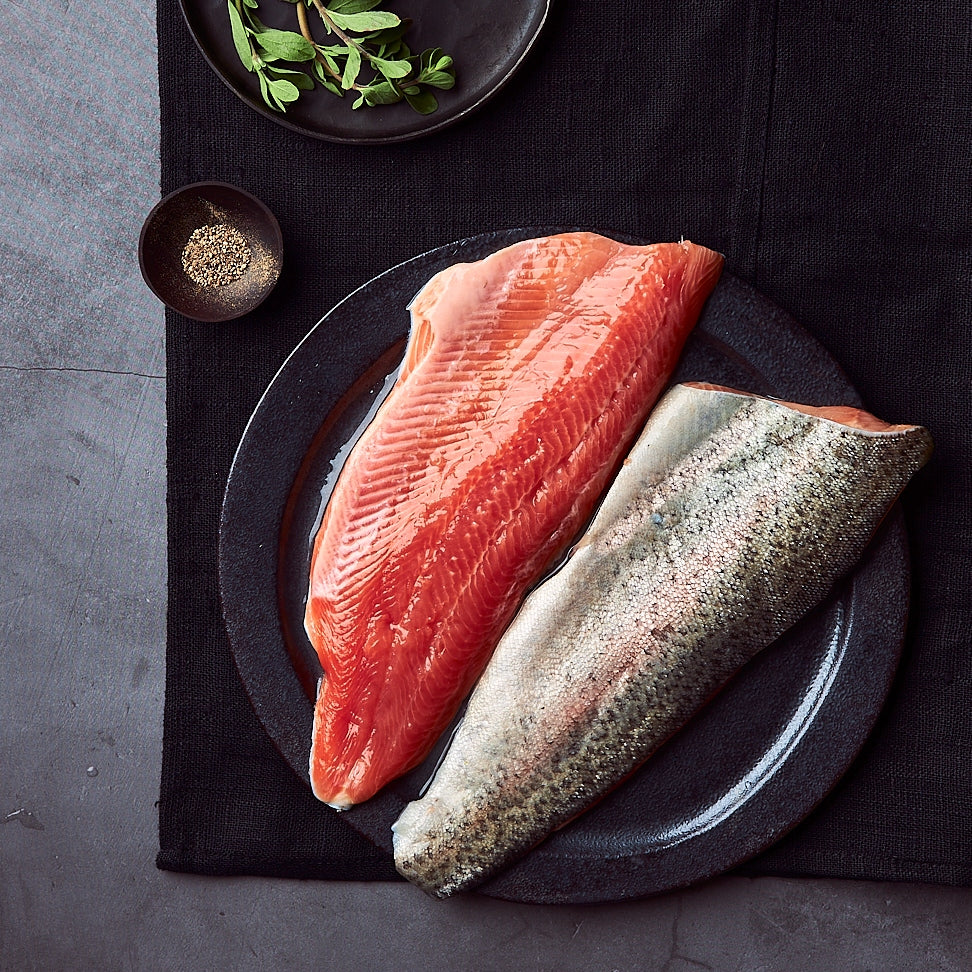 INGREDIENTS
We buy fresh fruit and vegetables from local providores wherever possible. All our poultry and eggs are free-range and always have been; our meat is grass-fed and locally sourced, and our fish is sustainable. We cook with Humpty Doo barramundi from the Northern Territory, gurnard from New Zealand and Huon salmon from Tasmania.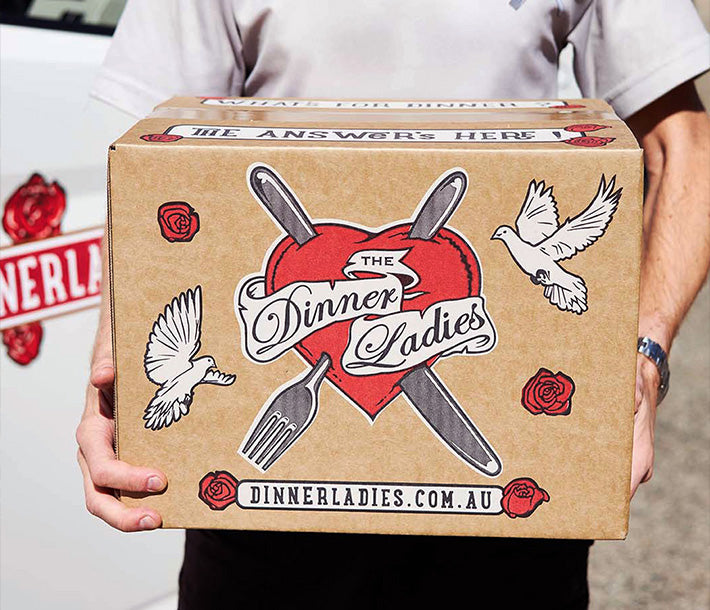 PACKAGING
We are a prepared food business, so there's no getting around the fact that our dinners need to be packed in a way that is safe, hygienic and preserves the quality for you to enjoy at home. But most of our packaging can be re-used or recycled.

The soft plastic pouches can be rinsed and recycled at the soft plastics bin at your supermarket. Our pulp trays are made from natural wheat straw and sugar cane – so remove the plastic liner and you can throw them straight into your compost or recycling. 

We are always on the look-out for innovative, sustainable packaging solutions. Let us know if you come across anything we should know about.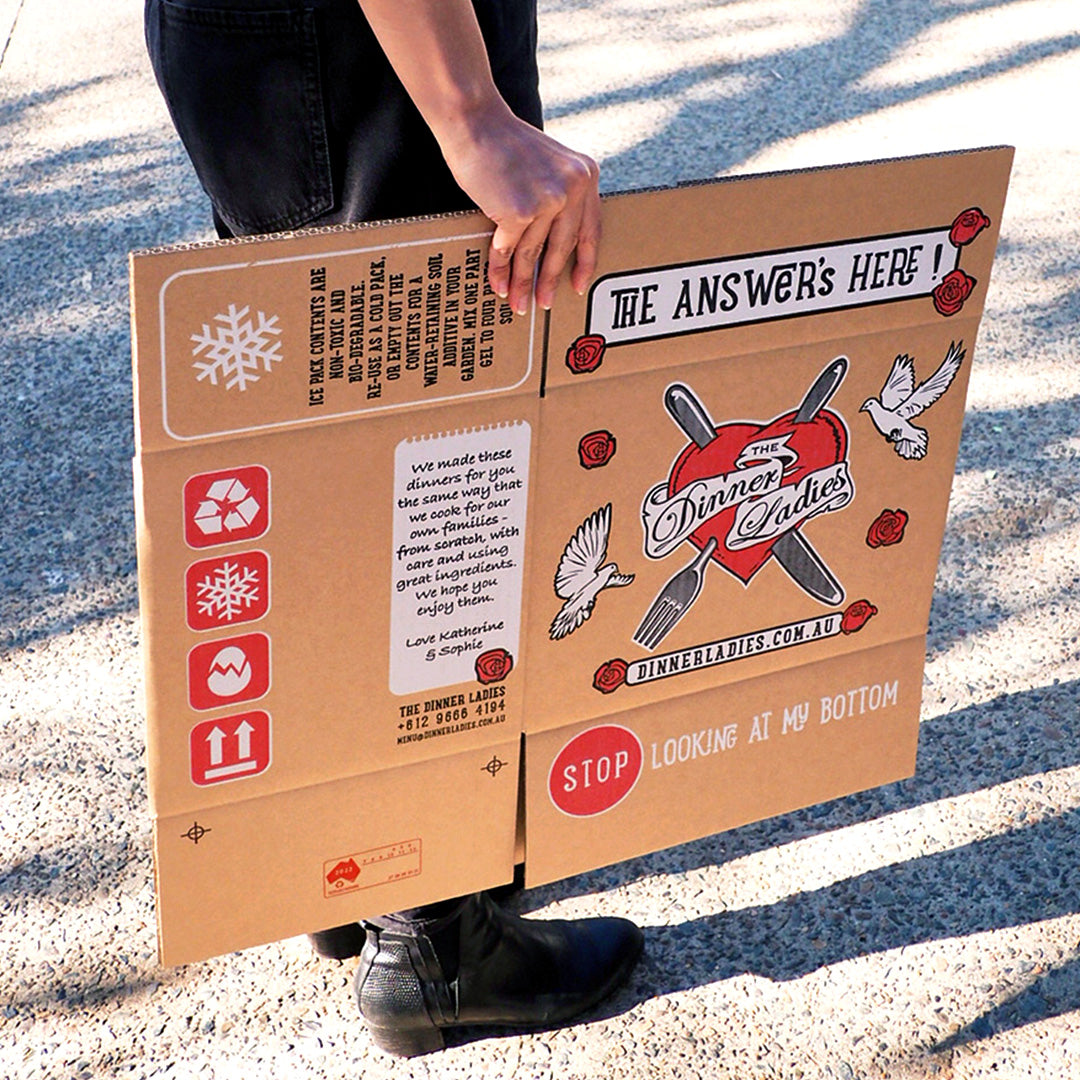 WASTE
We don't need to deal with a lot of packaging waste on our premises. If you were making Bolognese at home, you might buy a plastic pack of mince, net bag of garlic, tin of tomatoes, sleeve of basil etc, and end up with a small mountain of containers to deal with. We buy our ingredients in bulk, so we have much less waste per dish and most of that is recyclable cardboard.
We're pretty thrifty when it comes to food waste, too: we use offcuts to make stock, and any surplus food is taken home by staff. We try to eat our mistakes!